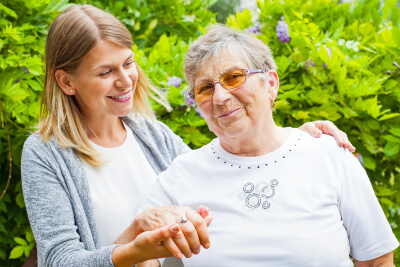 Who We Are
Aspira Home Health takes pride in contributing to the overall health care of the community through exceptional in-home services. Our team of dedicated professionals is passionate about home health care, utilizing their skills and expertise in raising the standards of the quality of our care.
Our Mission
Our goal is to consistently and actively take part in the community by ceaselessly improving and providing high-quality, value-driven, compassionate care.
Why Choose Us
We are locally owned and operated.
We serve the metroplex and its surrounding cities.
We have an experienced and dedicated team of professionals.
We provide customized programs for surgical needs.
We accept admissions during after-hours, weekends, and holidays.
We provide in-hospital evaluations.
We coordinate oxygen supplies and home medical equipment with reputable companies.
Patient care is our primary focus when achieving positive outcomes.
Patients, family members, and physicians are regularly updated.
Our RN/s is/are on-call 24 hours a day.
Get in Touch
Would you like to discuss a treatment plan with our care coordinator? Or, do you have further inquires regarding our services? Please do not hesitate to send us a message for more information.