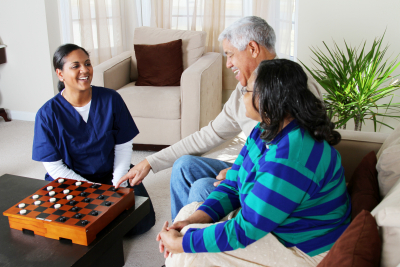 Licensed Social Workers provide counseling and assistance with in-home care problems, information and support in obtaining available community and economic resources, guidance and advice in dealing with certain health conditions, and more. We understand that you can be overwhelmed when faced with a disease, an injury, a disability, or even some family troubles. Allow our Medical Social Worker to improve your quality of life through the services that we offer.
Here are some of the areas that a Medical Social Worker can assist you with:
Acquiring medical and non-medical in-home resources
Assistance with tapping into community services
Group counseling
Individual counseling
Adoption or foster care assistance
Helping patients and family members with physical, emotional, and psychosocial issues
Addiction counseling
Rehabilitation assistance
Intervention services
Get in Touch
Would you like to discuss a treatment plan with our care coordinator? Or, do you have further inquires regarding our services? Please do not hesitate to send us a message for more information.