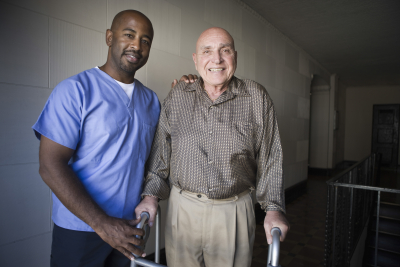 Our occupational therapist can evaluate and establish goals based on your level of function, assisting you to reach your optimal level of functioning and independence. With the help of 401s, personal care, use of adaptive equipment, we can assist you at home in restoring your daily living and work skills. We can also guide you in remastering your self-care skills such as eating, grooming, bathing, toileting, dressing, and moving around the house.
Our occupational therapist can help you return to the life you were accustomed to through the following services:
Assessment of home and living conditions to prevent safety hazards and injury
Assistance with daily living activities
Body mechanics
Muscle re-education
Balance training
Energy conservation
Range of motion exercises
Self-care skills training
Get in Touch
Would you like to discuss a treatment plan with our care coordinator? Or, do you have further inquires regarding our services? Please do not hesitate to send us a message for more information.