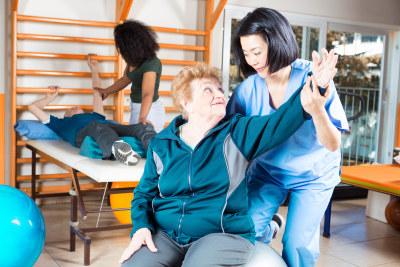 If you are living with mobility issues or have recently undergone joint replacement surgery, our physical therapist can administer a care program improve your joint function, mobility, strength, endurance, independence, and overall conditioning. We can help you limit or avoid the risk of permanent disabilities by exposing you to therapeutic exercises and health/disease education that promote your recovery at home. You will be trained in using medical equipment and mobility support devices, managing your diet, and maintaining exercise programs that help optimize your health.
Physical Therapy can address health/mobility concerns in various areas, including:
Pain Management
Mobility Training
Muscle Strains
Cervical Injuries
Orthopedics
Post-Surgery Care
Pre-Surgery Care
Work-Related Injuries
Pediatrics
Spinal Injuries
Sports injuries
Back Injuries
Get in Touch
Would you like to discuss a treatment plan with our care coordinator? Or, do you have further inquires regarding our services? Please do not hesitate to send us a message for more information.