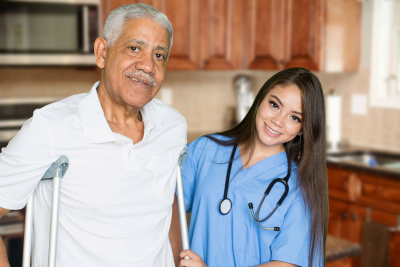 Living with debilitating and age-related conditions require medical attention. To minimize the necessity for readmission and hospitalization, we provide skilled care services to patients in the comfort of their home. From simple to complex nursing needs, we can help.
A Registered Nurse (RN) or a Licensed Vocational Nurse (LVN) can provide the individuals that we serve with the following services:
Wound Care/Wound Vac
Disease Process Teaching
IV Therapy
Medication Management
Diabetic Care
Post-Op Care
Medical Equipment Set-Up
In-Hospital Evaluation
Injections
Anticoagulation Monitoring
Pain Management
PICC Lines
Ostomy Care
Enteral Feeding/Care
Cardiac, Diabetes, Pain Management
Infusion Therapy
Oncology Services
And Much More
Get in Touch
Would you like to discuss a treatment plan with our care coordinator? Or, do you have further inquires regarding our services? Please do not hesitate to send us a message for more information.