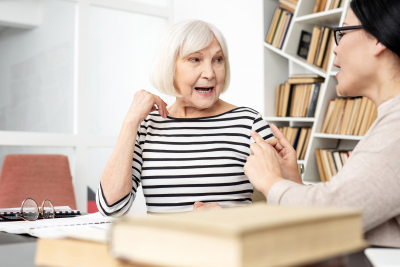 Living with communication disorders, as well as chewing or swallowing difficulties due to an illness or accidents is not easy. Speech Therapy helps enhance or restore the communication skills of an individual whose hearing and verbal skills have been compromised and who have acquired their speech and communication disorders from birth. Our Speech Therapist evaluates and provides services focusing on patients' unique needs.
Many conditions can be treated with speech therapy, and some of these are:
Hearing Impairment
Neurological Disorders
Speech Impairment
Stammering or Stuttering
Developmental Disabilities
Brain Injury or Spinal Injury
Swallowing Difficulties
Mild Stroke
Voice Delays
Cognitive Delays
Memory Impairment
Respiratory Challenges
Get in Touch
Would you like to discuss a treatment plan with our care coordinator? Or, do you have further inquires regarding our services? Please do not hesitate to send us a message for more information.